Happening Now: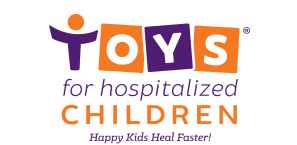 Live Rolex Raffle Drawing on Instagram
Click here to watch it @ToysforHospitalizedChildren
All orders made after 7:00 PM EST on March 19 will be considered a donation. All donations are tax-deductible in the US.
Visit www.ToysHC.org to see our impact.
---
This sweepstake raffle is for a brand new Rolex
model ref. #326934. The winner will be informed via
phone and email. We will send the watch via FedEx
Express to the winner on March 20th, 2023.
Or the winner can pick it up in NYC.
Thank you to our supporters
who made this raffle possible. Including:
---
At Toys for Hospitalized Children, we bring happiness and healing to sick children. To learn about our activities click here.